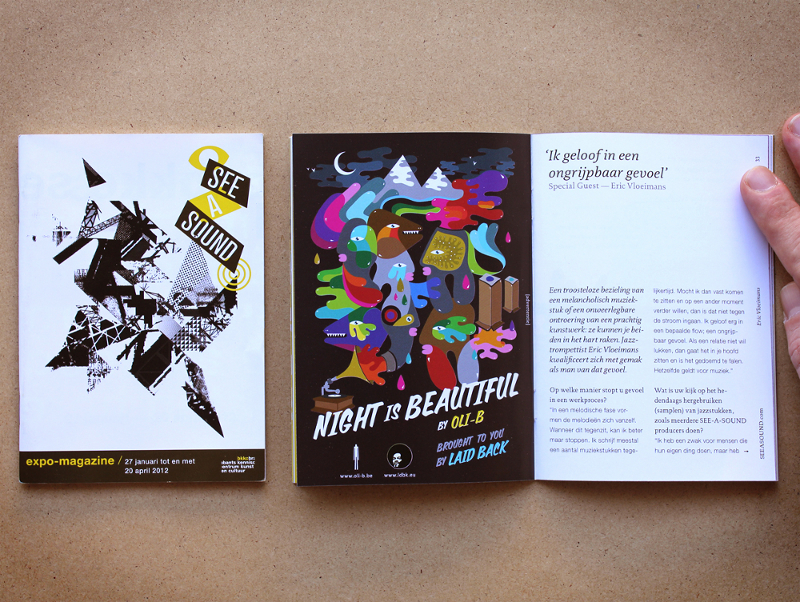 In affiliation with Bkkc and Dutch record label Fremdtunes we came up with an official print magazine for SEE-A-SOUND, a cross-disciplinary exhibition in Tilburg, the Netherlands. 10 musicians worked closely with 10 designers, feeding off one another for inspiration, and ultimately bringing visual art directly to your ears, and music to your eyes.
Beatmakers got paired with designers to collaboratively create one song and a corresponding artwork. Through sharing their work at various stages throughout the creative process, the artists altered their piece purely based on their partner's progress. The result: a limited edition vinyl record, an exhibition with art and the sounds – and our magazine.
Participating producers include Jameszoo, Coco Bryce, DJ Grazzhoppa, Soosh, Kid Sundance, Kelpe, amongst others, collaborating with visual artists such as Erosie, Boris Tellegen (a.k.a. DELTA), Graphic Surgery, Attak, and more. Take a look at the result below.