Grooves & Samples #33: Wee – I Luv You (1977)
Grooves & Samples is a weekly dive into old dusty crates of jazz, funk, soul and beyond.
Norman Whiteside is one of the cats with such an incredible story, there should be a movie made about his life. The man is currently in jail, and has been there for over 20 years due to background involvement in the accidental murder of Laura Carter, who was struck with a stray bullet during a gang shootout in 1982.
Whiteside was not a part of the shootout, but he was involved with some of the people there and ended up providing police with all the information they needed to catch the true murderers. In later years, Whiteside ended up being convicted for things he discussed during that time and a few people in law enforcement and prosecution who had it out for him.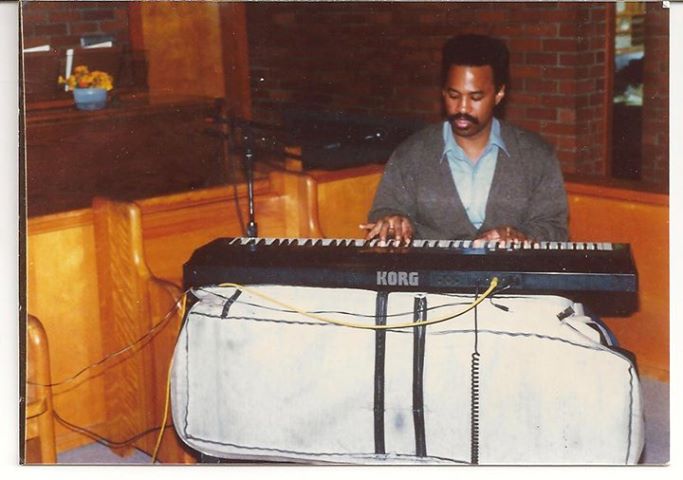 Mr. Whiteside was a big part of the criminal underworld of Columbus, Ohio during his younger days, primarily as a brilliant forger. He allegedly had a complex network of check and ID forgery that netted him hundreds of thousands of dollars. His life has apparently included such wildness as fathering 14+ children, working as a lawyer, stealing cars, and much more, including being a local soul music star. Norman was also a huge lover of soul music, and in his teens, forced his way into Capsoul Records as a songwriter. While Capsoul never really took off as a label back then, their string of 7″ single releases are well loved among Northern Soul heads.
From Capsoul, Norman gained all the experience he needed to launch into his own musical experience. He quickly found a local band called Wee and basically took them over. Joining up with Columbus label Owl Records, Wee put out their only album You Can Fly On My Aeroplane, a now impossible to find rare gem. Luckily the album has been reissued in recent years by the good people at Numero Group and the Soul7 subsidiary of Jazzman Records have dropped a couple revamped 45s as well.
The feature we'd like to highlight is the track "I Luv You", which never actually appeared on the original album. Presumably it was an outtake that never saw the light of day until the lovely cratediggers at Numero Group and Soul7 dusted off the masters and decided it was worthy of a repressing. Also of note is the fact that Kanye West sampled the closing track on the album, "Aeroplane (Reprise)" on his recent track "Bound 2".
Read More about Norman Whiteside's amazing life.