Interview: The Last Skeptik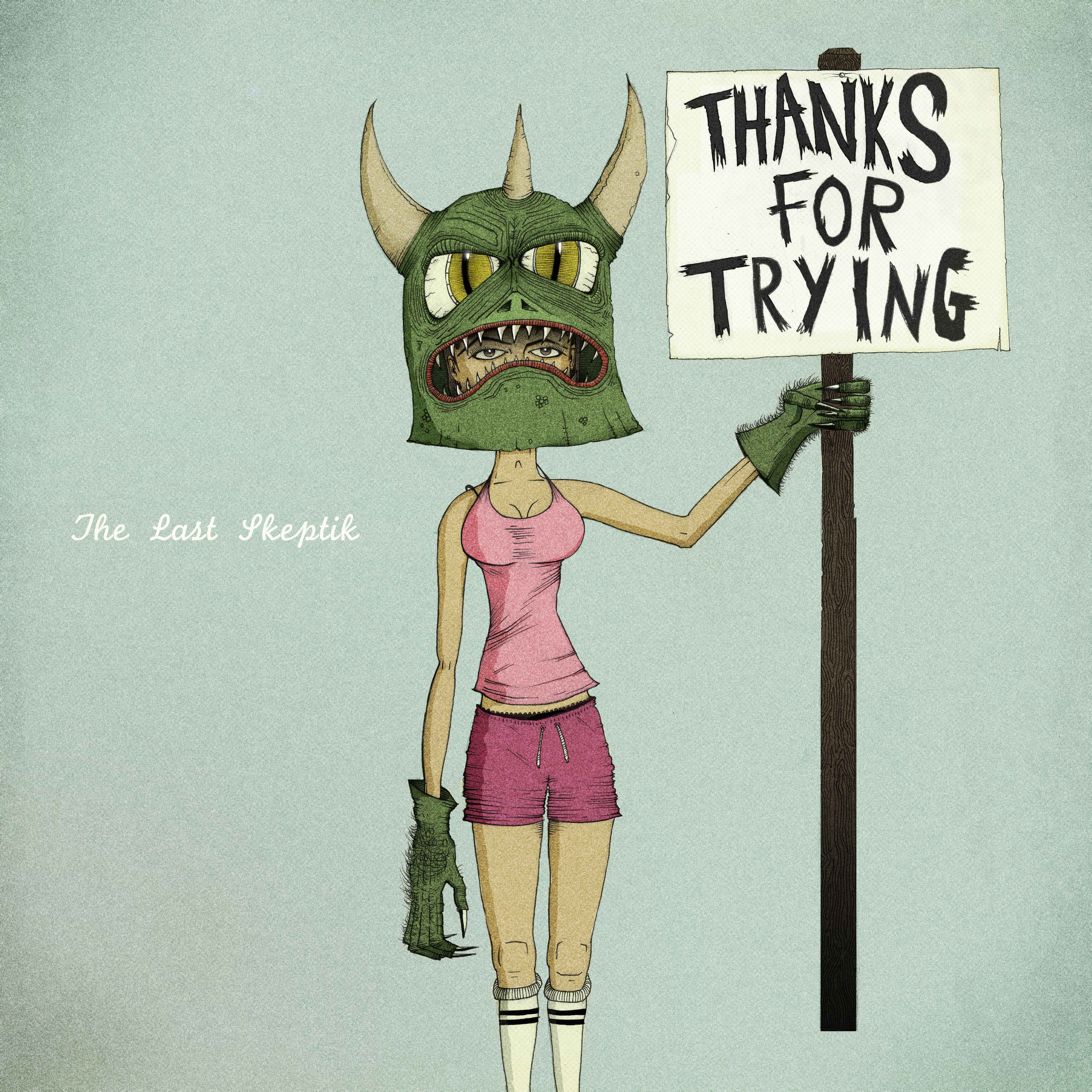 As wonderful as the world that we inhabit and the people within it are, both at times can feel intensely perplexing and hard to navigate. In those moments when humanity confuses you, often there is something much easier to understand about art, specifically music, and the way that it reassuringly resonates on the most visceral level.
If ever feeling isolated or lost, there is nothing like that feeling of connectivity with a favorite record to rein you back in, just as the wise Penny Lane says in Almost Famous: "If you ever get lonely, just go to the record store and visit your friends."
Following this train of thought, possibly the most absorbing thing about experimental instrumental music (think The Avalanches, Prefuse 73, J.Rocc and Prince Paul's solo work) is how it really allows a glimpse into another individuals mind, taking you on a journey through the fancies and fantasies of another person and connecting your own responses to their world.
And, the latest work from The Last Skeptik does just that. Thanks For Trying (BBE Music) is a fifteen-track odyssey into the inner depths of The Last Skeptik. Evocative and cinematic, each track works as aural vignette to stimulate your imagination and emotions. Skeptik describes the process of making music as "cathartic" and "therapeutic," stating that it is "important to get every single side of your personality out in the music," which accounts for the emotive and varied feel of the record. There is one vocal track on the album however, "Lullaby" featuring U.K. hero Jehst, and the placement of Jehst's smart rhymes and unmistakable delivery is incredibly effective within the instrumental work; somehow you listen to his words much more clearly.

Having been a part of the U.K music scene for several years, Skeptik has built up a nice reputation working with the likes of Verb T, Rewd Adams, and an array of others. So, his first solo instrumental album has been gaining much support in anticipation of its release on May 6th with BBE Records. To complement the many facets and layers to his music Skeptik has created a series of short videos to go alongside the album, and the first for "Park Champ" dropped earlier this month.
With a good enough sense of humour to poke fun and not take himself too seriously, Skepitk recently put out the most bizarre investigatory sci-fi style mini-film to promote the album. Check it out at the end of this post, after our own interview with Skeptik.
How would you personally describe the album? What went into creating it?
It's a cinematic, emotional journey through my psychotic brain. It is without a doubt the most personal record I've put out to date, so a lot of Woody Allen-ing and cigarettes went in to its creation. I made all of the core parts of the songs then invited in a whole host of incredible musicians to come and join me in the studio, and what was created I like to think is unlike anything else that's being released right now. It changes and dips and gets weird and then breaks into drama. It's what I always loved about movie scores and I tried to do that with this record.
Why the title Thanks for Trying?
It's a little homage to the fact that when you make and release music it sometimes feels like it's all an uphill struggle and you have to play a role in the ridiculous game that is this industry. Even when you do this, you still get a lot of setbacks, a lot of people telling you that it's not good enough or just isn't right. I stopped giving a fuck a long time ago and wanted to name the record for all those who expect my music to be a certain way before even listening to it.
What was the process of putting together a solely instrumental (bar one song) project like? Was there a certain freedom to it? 
Definitely. It afforded me a lot of freedom to really go in with whatever I felt, and I wanted it to be completely emotional. My main interest with it was to reward listeners for being patient, so there are songs in there that don't break until maybe two minutes in. I wanted to stay true to the movie music theme and make it as cinematic as possible. I didn't want to make a club or radio friendly record. I purposefully wanted to make it something that would make me happy. It's important to realize that creating something that you love is the main purpose of making music. If you wouldn't bump it on repeat how the hell can you expect someone else to?
Why did you decide to put out nine videos alongside the album?
There's actually going to be more but you'll have to wait and see how and when they drop. I've got a ridiculous horror show fortress of a mind, so I felt I needed to add visuals to as many tracks as possible to really get across the twisted ideas behind the music. I've been lucky enough to work with some amazing up and coming directors. Much respect to all of them for sharing my madness.