Cookin' Soul – DOOM XMAS (MF DOOM Remixes)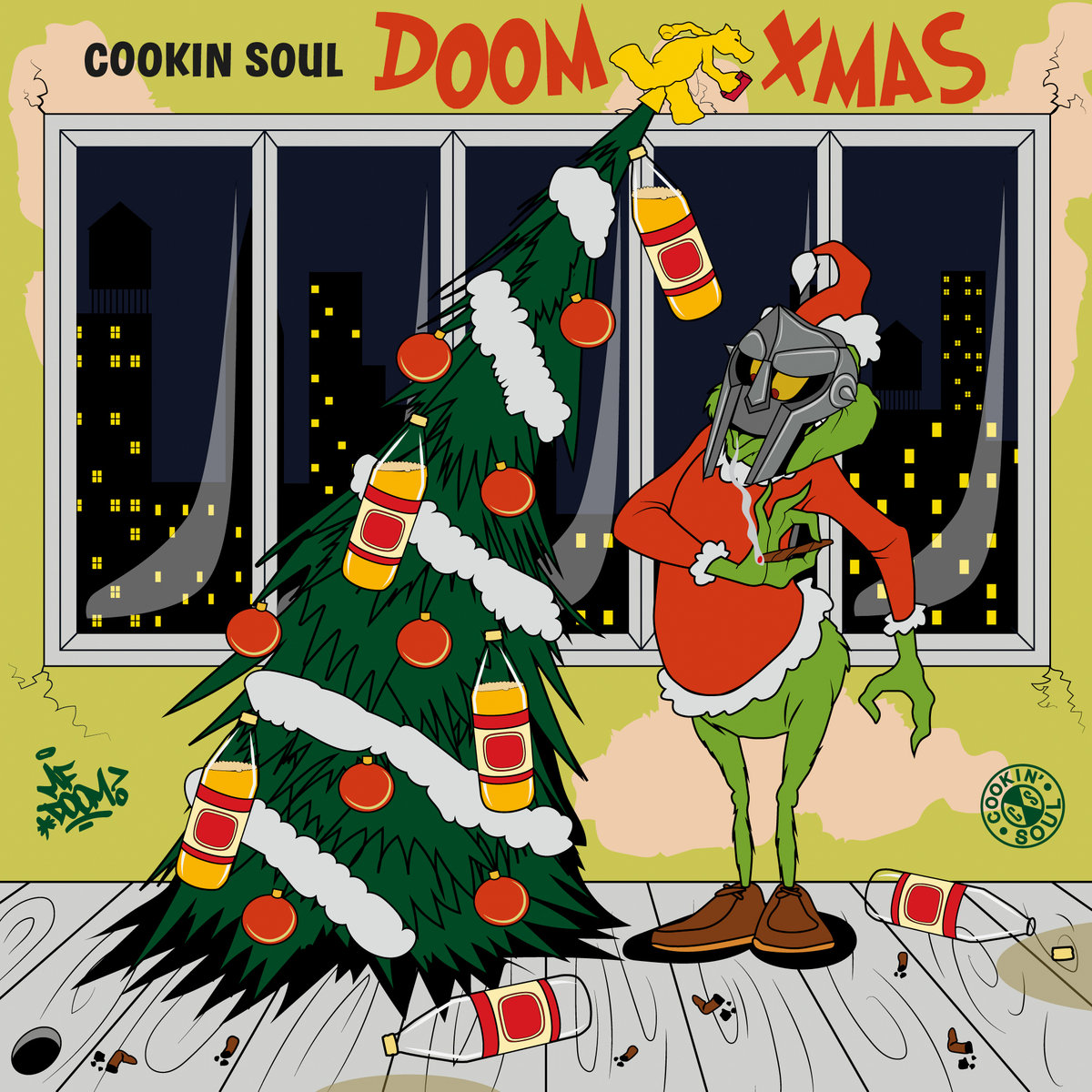 Besides Jonwayne's Yuletide Bangerz and Amerigo Gazaway's A Christmas Album, this new remix album by Spanish beat kings Cookin' Soul is our favorite non-corny Xmas release of this year.
The album consists of twelve remixes of the masked grinch of hip-hop, blending a capellas with Christmas-inspired instrumentals by Cookin' Soul. Chopping classics such as Vaughn Monroe's "Let It Snow" and Nat King Cole's "Chestnuts Roasting on an Open Fire."
Get it on vinyl via Qrates, or download it below to enjoy it during Mm… Christmas Food. Oh, and who's going to call Stones Throw Records? We need that Quasimoto peak for our tree.