Free Download: Aeon Grey – Still Lifes Sabotage (2012)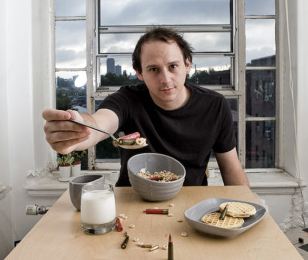 "Still Lifes Sabotage" is unfortunately a bit on the short side, but that doesn't take away that you should check out this new release by Aeon Grey, entirely produced by Bashir. In related news, we congratulate the San Francisco-based emcee for signing to Uncommon Records for his upcoming full-length album "Lead Breakfast"!

Aeon Grey has been molded by the cracks of a broken family and a selective education system. With more than 10 years of experience and struggle against the stereotypes of popular hip hop culture, Aeon continues down the path of self discovery.
1. hum drum 03:17
2. off my chest 03:47
3. moon rocks 02:50
4. better days 04:04
5. retribution's volume 04:10
6. letmyorganswing 03:20