He released his critically acclaimed album 'When Planets Explode'  in January this year and luckily it didn't get silent after that. He dropped some new tracks and a couple of 12″ records as well.
While looking for more goodness, I stumbled upon a post by Nutroit with remixes he did before the release of his debut. Unfortunately the old link died, but after some research someone was kind enough to sent me the music.
Re-upload
I really wanted to share it, because the music is too good to keep for myself. That's why we asked Kindred Spirits (label who uploaded the free giveaway back then) for permission to re-upload the promo. They allowed us to share it, which is good news for you!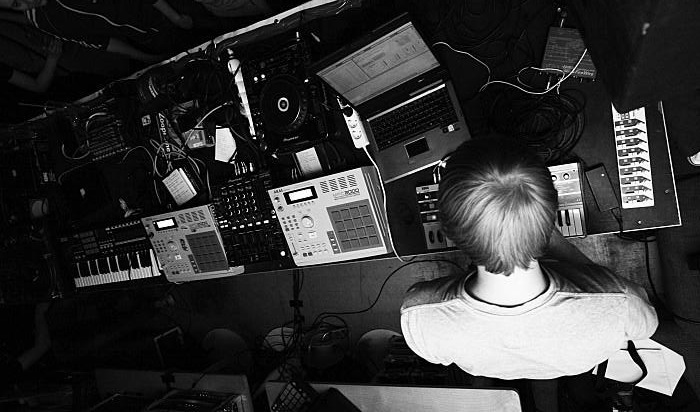 Genre: Hip Hop / Electronic / Remix
Release: 2009
Preview: Dabrye – Game Over (Dorian Concept Remix)
01. Dabrye – Game Over (Dorian Concept remix)
02. Jamie Lidell – A Little Bit Of Feelgood (Dorian Concept remix)
03. Phat Kat & Guilty Simpson – Nightmare (Dorian Concept remix)
04. Three 6 Mafia – Stay Fly (Dorian Concept remix)
Definitely check it out and don't forget to check out Dorian Concept's Myspace and Kindred Spirits for more good music.