Mix: DJ Jazzy Jeff – The Block Party Vol. 1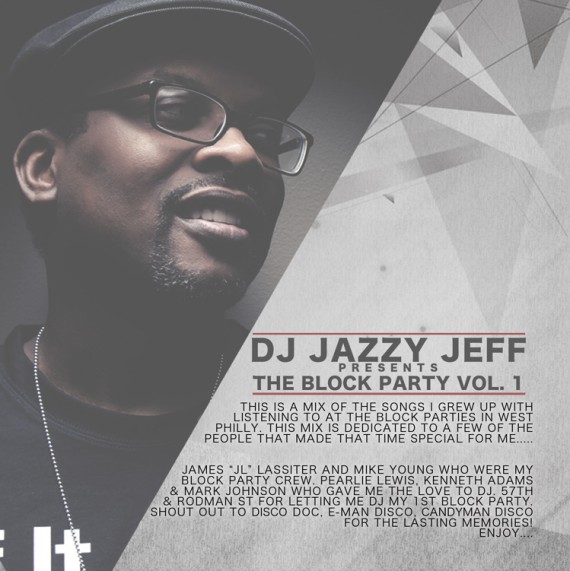 The Legendary DJ Jazzy Jeff is back at it again with his new mix titled The Block Party Vol. 1. The mix features songs that take Jeff back to the days of block parties in West Philly and is dedicated to the people that has encouraged and influenced him to begin his journey to becoming, in my opinion, the world's greatest DJ.
This first edition of The Block Party includes tracks by Hi-Tek, James Brown, Diana Ross & The Supremes, Pleasure, Earth Wind & Fire and Cameo.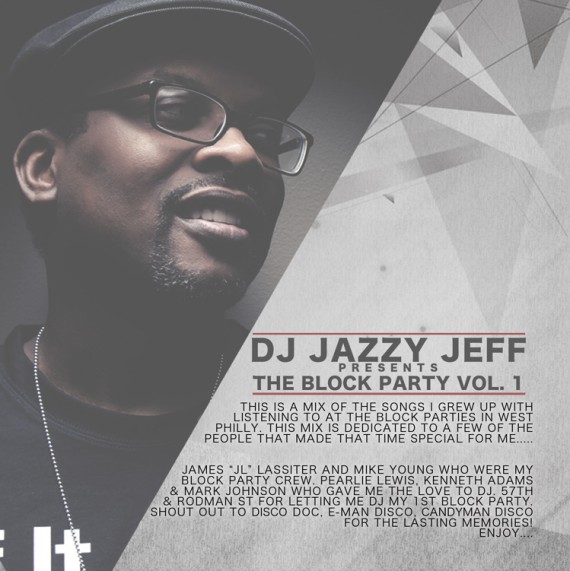 Tracklist:
01. Diana Ross & The Supremes – Set Me Free
02. Earth Wind & Fire – September Mix
03. GQ – Boogie Nights
04. Ohio Players – O-H-I-O
05. Cameo – Shake Your Pants
06. Mass Production – Just Wanna Make Your Dreams Come True
07. Foxy – Get Off
08. Breakwater – Do It Till The Fluid Gets Hot
09. Brass Construction – Movin
10. Mandrill – Can You Get It
11. Kleer – Winners
12. Pleasure – Glide
13. Crown Heights Affair – Sure Shot
14. Lenny White – Peanut Butter
15. Hi-Tek – Hi Tension
16. Black Heat – Love The Life You Live
17. James Brown – Can't Stand It
18. Herman Kelly – Dance To The Drummer's Beat
19. Breakwater – Splashdown Time