Soul Food, Skunk Breaks & Night Store Beats (Two New Beat Tapes)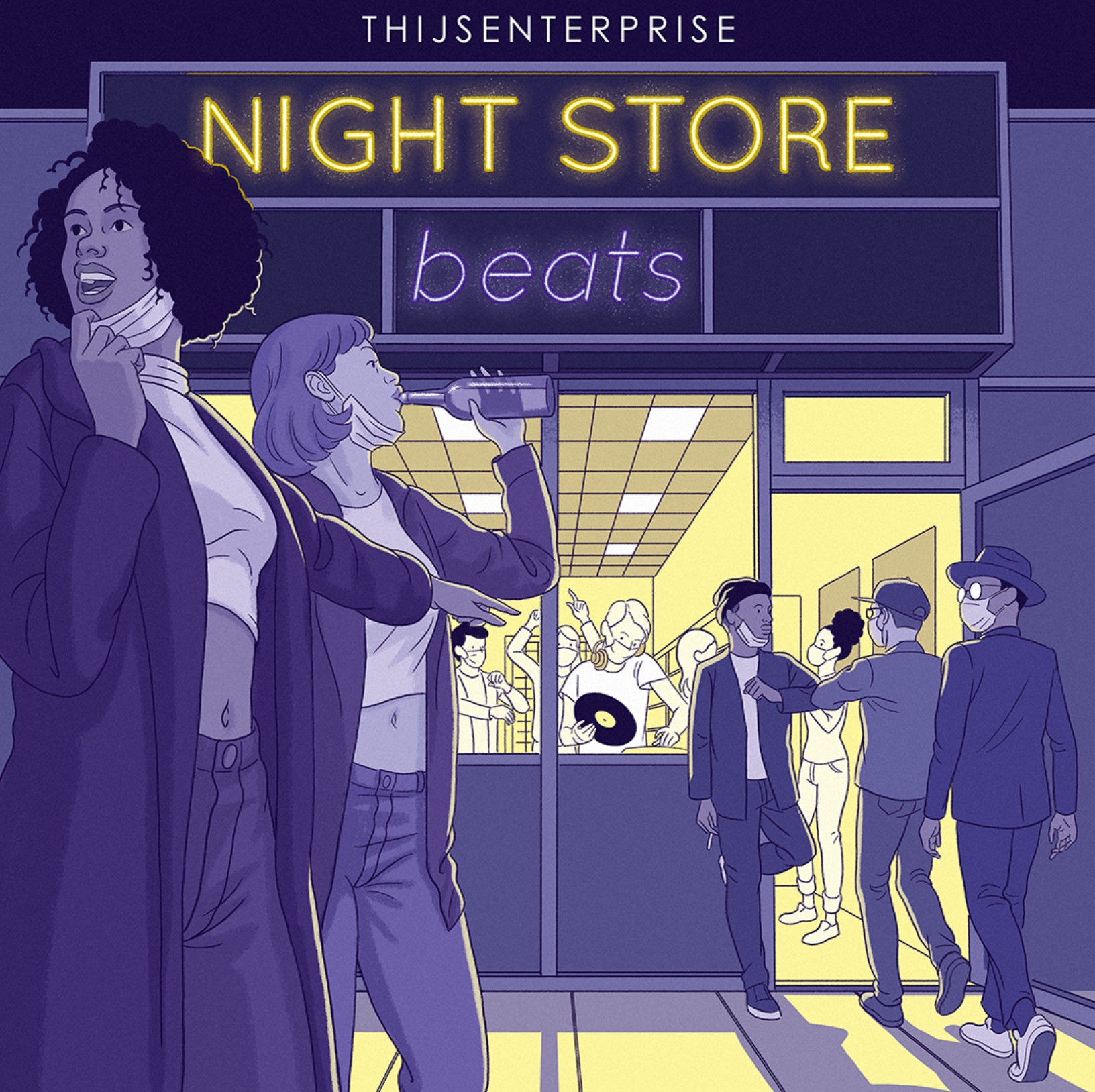 Does Dutch producer and saxophone player Thijsenterprise ever sleep? I've been trying to find out the last few months, but I'm starting to doubt it. Since his off-kilter clash of hip-hop, jazz & punk on our own label called Rucksack Records (that's right), today he drops not one but two beat tapes.
Soul Food & Skunk Breaks is fully dedicated to getting high. Or in the words of Belgian blog SoulFoodForTheKidz, who instigated the idea for this beat tape: "I hear MONSTERS of loops that slowly creep up from behind a thick curtain of smoke. Leaving a sticky green trace while filling the room with a sweet and mysterious scent…" The release comes with a Soul Food & Skunk Breaks T-shirt, available on Everpress and on Bandcamp.
And then there's also Night Store Beats, a beat tape that shows a new step for the beatmaker: a bigger focus on off-grid drum patterns and different textures, while never letting go of what he loves most: chopping soul and jazz samples, using raw drums and dirty basslines. All for the love of the perfect loop.
Today's double-digital release happens between the Snits EP and the upcoming Lahringen album on vinyl in November. The upcoming record brings together his work as a beatmaker and decade-long passionate work as a saxophone player, creating a mind-boggling tangle of hip-hop, jazz & punk.
Stay in the loop and follow our label Rucksack Records:
Bandcamp | Instagram | Facebook