D'Angelo: Connecting the Dots (Mix by DJ Rahdu of Bama Love Soul)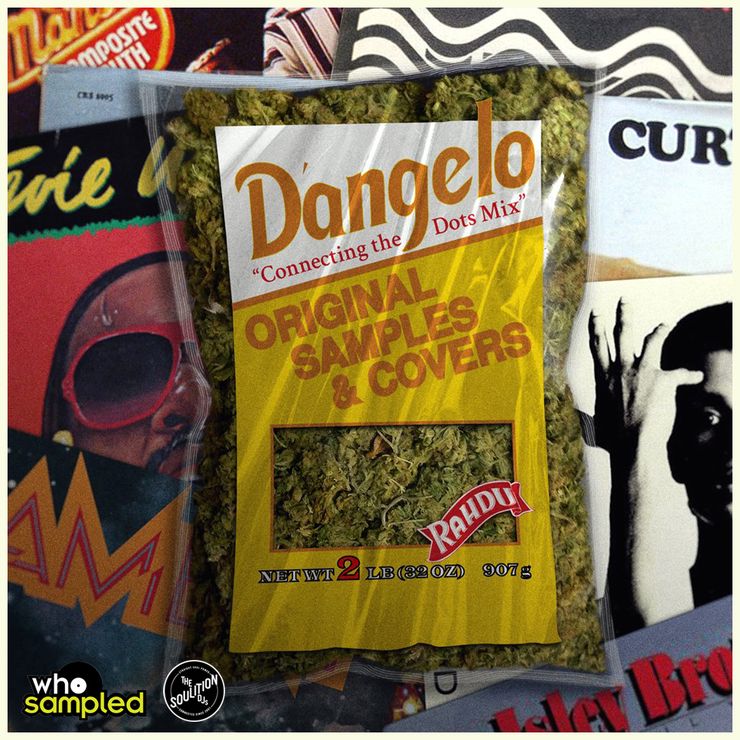 Bama Love Soul has been decreasing our hard drive space since 2008 (yes, I just shamelessly used their very own tagline) as one of our favorite go-to blogs, but unfortunately the blog hasn't been very active anymore since last year. The good news: founding father DJ Rahdu kept making mixes and, more recently, creating his The 2000 Pound Crate podcast series.
His latest release is a soulful guest mix for WhoSampled, exploring D'Angelo's influences by connecting the dots between his original tracks, covers, features, samples and interview excerpts. Including material of J Dilla, Eddie Kendricks, Kool & The Gang, James Brown, Pierre Henry, Roy Ayers, GZA, Curtis Mayfield, and more.
If this leaves you eager for more, also check out Rahdu's Follow Me: D'Angelo Flips, Remixes & Tributes, which is available on Bandcamp for only $4.
DJ Rahdu – D'Angelo: Connecting The Dots (Tracklist)
01 D'angelo – Pete Rock
02 D'angelo – Playa Playa
03 The Ohio Players – Players Balling (Players Doin' Their Own Thing)
04 The New Tony Williams Lifetime – Wildlife
05 Joe Tex – Papa Was Too
06 D'angelo – I Found My Smile Again
07 Prince – She's Always In My Hair
08 Johny Guitar Watson – Superman Lover
09 D'angelo – Send It On
10 Kool & The Gang – Sea of Tranquility
11 The Isley Brothers – Don't Say Goodnight (It's Time For Love)
12 Junie Morrison – Tight Rope
13 J Dilla – So Far to Go (Dilla Speaks)
14 Roberta Flack – Feel Like Making Love
15 Eddie Kendricks – Girl You Need a Change of Mind
16 James Brown – Funky Drummer
17 Michel Colombier & Pierre Henry – Jericho Jerk
18 D'angelo – Devil's Pie (DJ Premier Speaks)
19 Teddy Pendergrass – And If I Had
20 The Temprees – Explain it to Her Mama
21 D'angelo – Alright
22 Smokey Robinson – Cruisin'
23 Roy Ayers – Everybody Loves the Sunshine
24 D'angelo – Everybody Loves the Sunshine
25 Bootsy Collins – Hollywood Squares
26 The GZA feat D'angelo & Inspectah Deck – Cold World
27 Stevie Wonders – Rocket Love
28 Earth, Wind & Fire – Can't Hide Love
29 Curtis Mayfield – Mother's Son
30 Parliament – Mothership Connection (Star Child)