News: "31 Novembre" by the Scratch Bandits crew on April 9th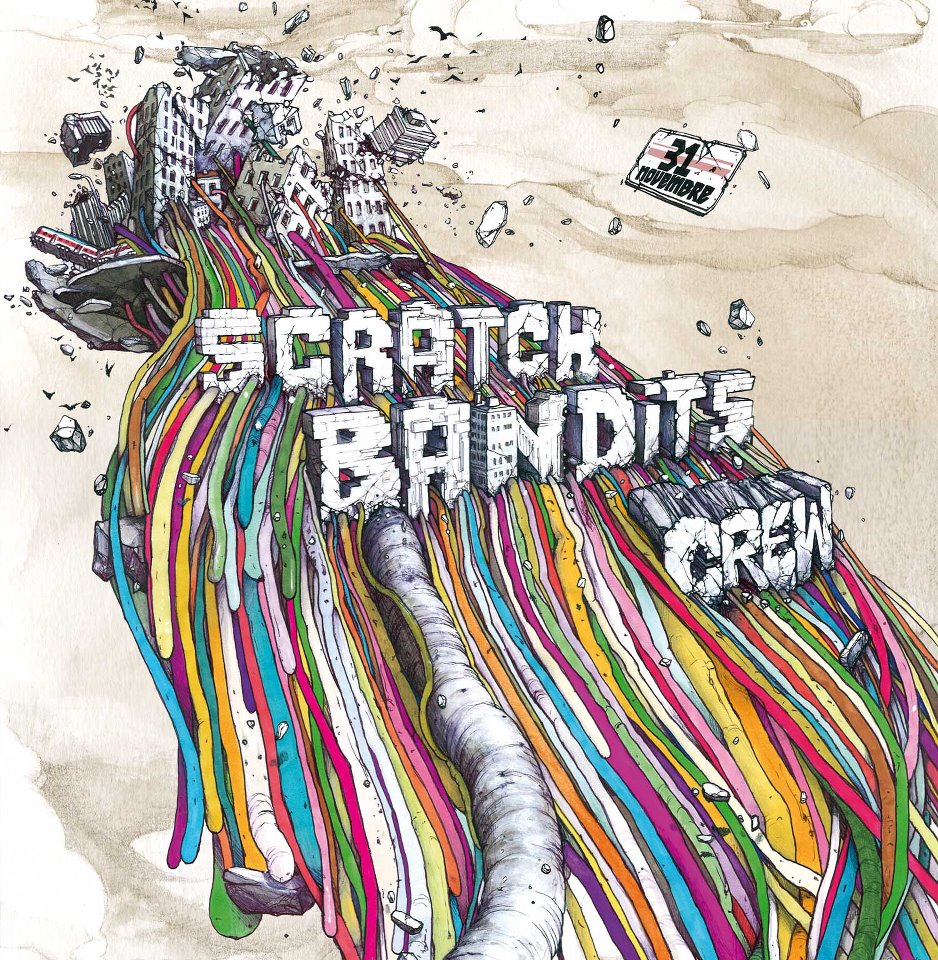 French 'turntablist band' Scratch Bandits are almost ready to release the new album "31 Novembre". The album is set to be released on April 9th, so don't be confused by the album title. Without any samples -except for vocals-, the bandits want to gather turntable techniques and musicality to push the envelope.
The crew develops a musical and visual signature between fantasy, street culture, and hip hop. Their musical range is wide: from hip hop to jazz and from drum'n bass to some pinches of whatever feels right to their taste. Scratch Bandits' live set is eclectic, but linked together by their collective sonic signature of newly-built instrumentation (see below).
Stay tuned for the first single by the end of this month and the album release on April 9th. Watch two teaser videos below to get a taste of the upcoming album "31 Novembre".