News: 'More B.A.R.K.', rebooting Japan one groove at a time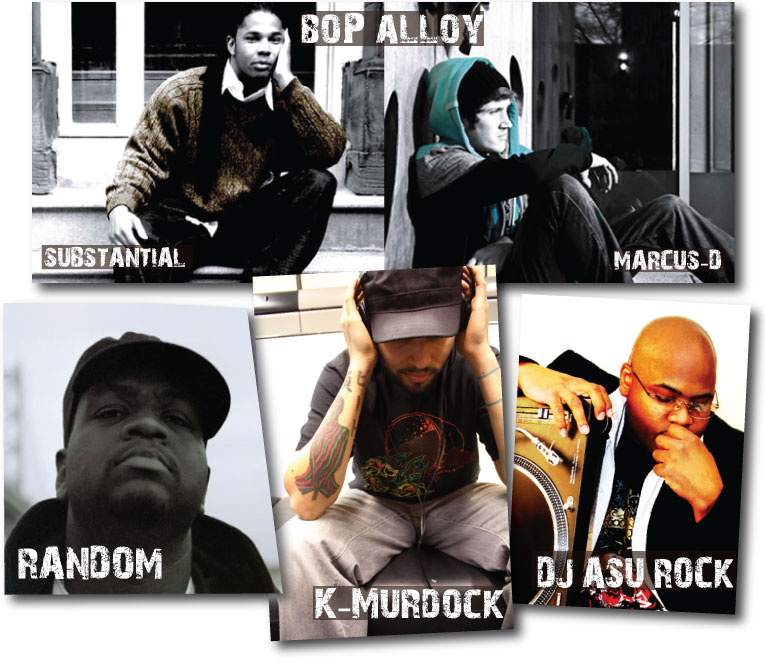 Normally news about a tour isn't a very exciting thing to share, but grab a seat before you read this one. Under the moniker 'More B.A.R.K.', Bop Alloy (Marcus D and Substantial), Asu Rock, Random, and K-Murdock will be touring through Japan from December 7th to 13th. The seven day tour to Tokyo, Osaka and Kyoto also includes a unique opportunity for fans to join the tour!
Initiated by Bop Alloy's Substantial, the tour provides fans with a personal experience of the wondrous sights and sounds of his second home – Japan. There's also a good chance other jazz-hop artists will join the three concerts on the exhilarating tour, because as you know, that scene is flourishing in the land of the rising sun.
By ordering a ticket you get a full package including hotels with breakfast, a rail pass supplying city to city travel on Japan's world famous Shinkansen (high speed bullet train), free exploration time, and actual face-to-face time hanging out with all the artists!
Check out what the full deal includes below, followed by a link to order your ticket with more info. Needless to say, keep coming back to TheFindMag.com for way more coverage about these exciting events…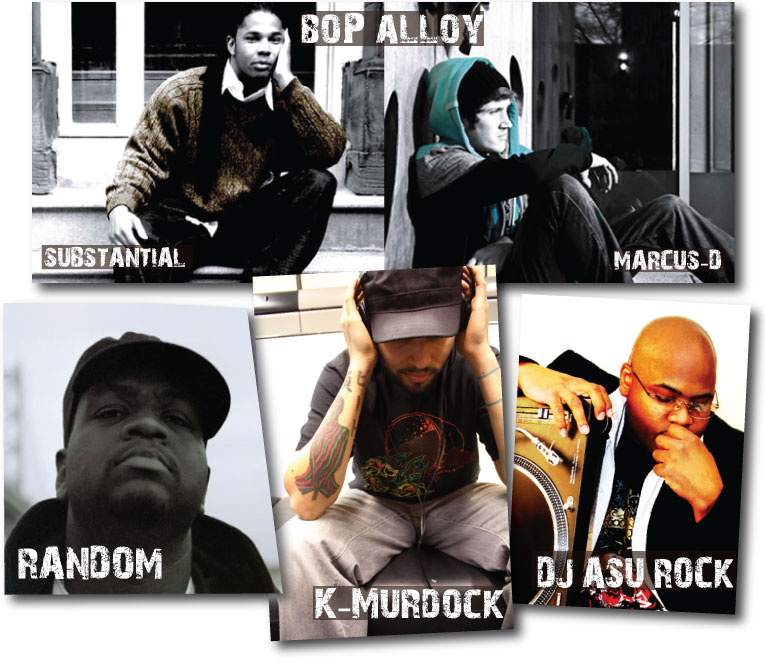 ADMISSION TO 3 CONCERTS: Concerts feature Bop Alloy (Substantial & Marcus D), Random & K-Murdock, and DJ Asu Rock (One per city) – with all the friends that each act has, you never know who may also be dropping by!
VISITING 3 OF JAPAN'S POPULAR & HISTORIC CITIES: Tokyo, Osaka, & Kyoto
HANG TIME WITH THE ENTERTAINERS: Tour attendees will spend the entire tour in Japan traveling side by side, hanging out, and chilling with featured entertainers becoming a key element of one of the most unique concert tours around.
FREE "YOU" EXPLORATION TIME: An average of 2 days will be spent in each city giving everyone plenty of time to spend on shopping, relaxing, or taking tours of each of the three featured cities of the tour when not being entertained at the concerts.
HOTEL WITH BREAKFAST: Each hotel is placed in the heart of the action of each city giving access to local metro rails and shopping. Free breakfast included at each hotel.
JR RAIL PASS: Most local ground travel in Japan will be easily taken care of by JR RAIL – one of the worlds most efficient rail transportation system!
EXPERIENCE CITY TO CITY TRAVEL ON JAPAN'S WORLD FAMOUS HIGH SPEED SHINKANSEN (JAPANESE BULLET TRAIN): Utilizing High Speed Rail the tour will cover the awe inspiring landscape between all 3 cities in record time!
TRANSLATOR: An English and Japanese speaking Rep will be available throughout tour.