Kid Sundance's vinyl-only 'James Crown – Get Down' 45 (SP-1200 Preview Video)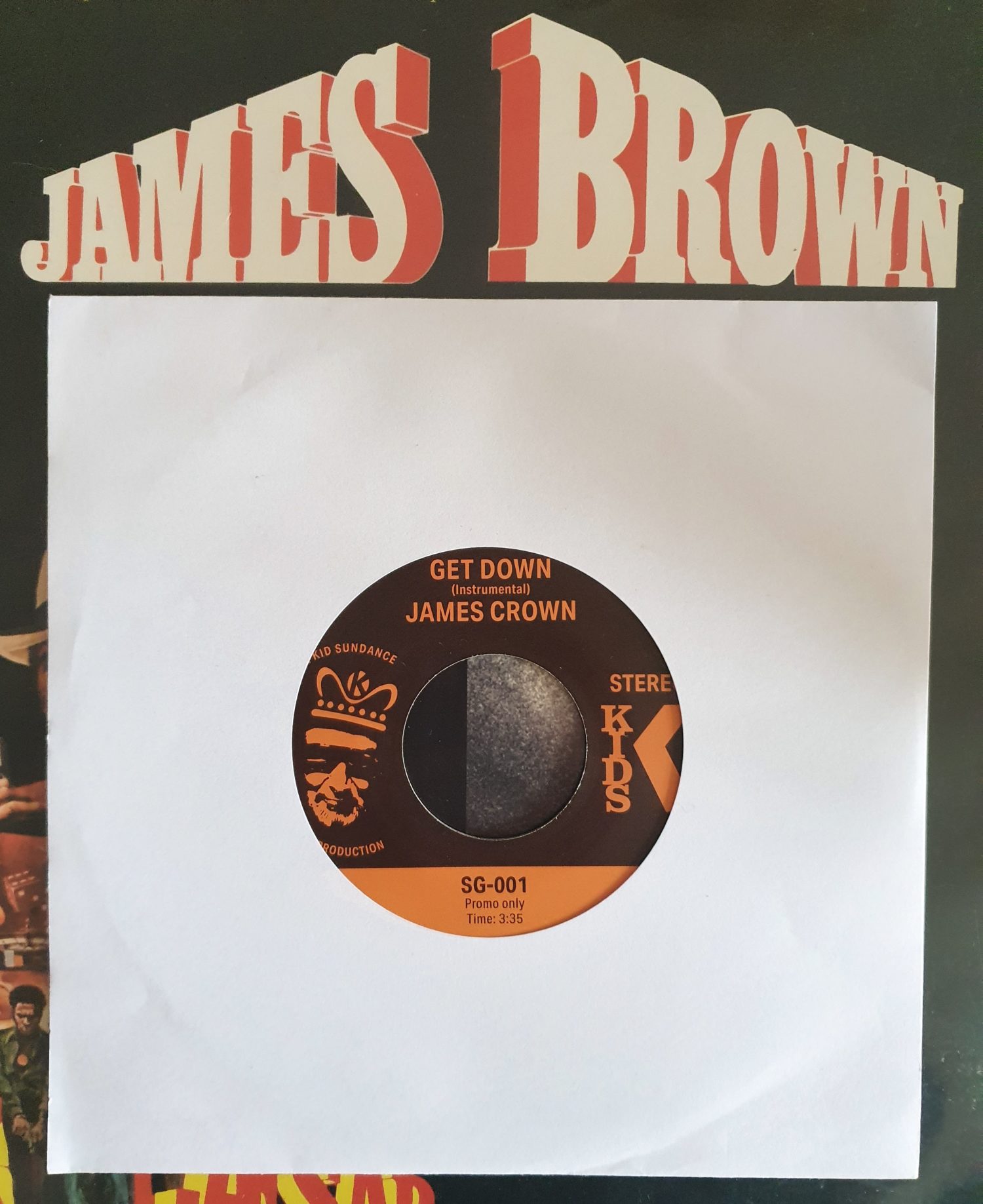 The James Crown 45 is a tribute to the one and only Godfather of Soul, the King of Funk, Mr. Dynamite, "The Hardest Working Man In Show Business" himself: who that is, must be quite obvious. This (vinyl-only!) release is a collaboration between the all-new, soon-to-launch label Rucksack Records together with Dutch Gems & Kid Sundance's Fair Deal Records.
Dit bericht bekijken op Instagram
The producer behind this record is another hard-working man. In the hip-hop biz, that is. Dutch DJ and producer Kid Sundance is active as a recording artist since the mid-80s and released music with various artists like Boomoperators, Busy Bee, Dudley Perkins, and others. James Crown is Kid Sundance's first vinyl release since 2012's Kid's Colors, a future-vintage LP inspired by 70s/80s library music, released via Dutch label Fremdtunes.
"James Brown gave us a direction in hip-hop through his records," Kid Sundance says. "The fact that he has so many recordings plus the fact that those records weren't very obscure, gave everybody who owned a sampler and a turntable a chance to get down. Therefore the records I used for this tribute track are by no means obscure JB records."
The backbone of the track—the chopped drums and guitar—was made on the SP-1200. The separate stems in Logic X inspired Kid Sundance to add a chopped bassline with his ASR-10; also from a James Brown record. The same goes for the horns. He played the chops and riffs himself on the SP-1200 and the ASR-10. "From a creative point of view, that was very important to me," Kid Sundance says. "I wanted to use combinations of samples for the core of the track, not entire hooks." It took a month before Kid Sundance decided to add JB vocals and cuts to the instrumental track, as the crown on his work.
The James Crown – Get Down 45 is limited to 300 copies and is exclusively available via Kid Sundance, Bandcamp, and carefully selected record stores worldwide.
Get down

to Bandcamp

to secure your copy