Try: Six Degrees of Music Separation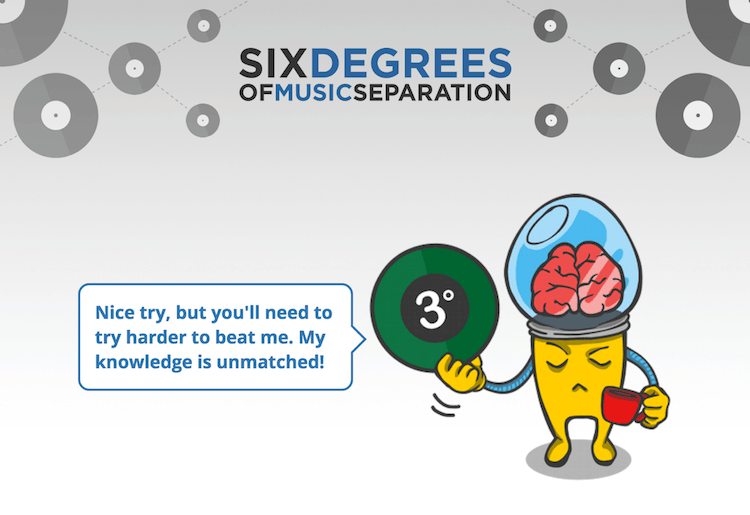 According to the theory of Six Degrees of Separation, everybody and everything is connected in six or fewer steps. That means you're six handshakes away from Barack Obama — or Kevin Bacon, for that matter. That means the same theory would apply to music, right?
Enter WhoSampled: the digital librarians of sampling came up with Six Degrees of Music Separation, a fun tool to find out how two random artists are connected and how many steps it takes to find a mutual sample, cover, remix, or production credit. Enter two names, and '6-D' (who looks like a futuristic version of Clippy the Office Assistant on steroids) does the magic for you.
It's no surprise that Nujabes and J Dilla are only one step away from each other, and that Rick Rubin pops up as a connecting factor for a whole lot of artists. But who would've thought you can link Norwegian beatmaker Fredfades to the horrible crossover trash metal music by Suicidal Tendencies within three steps…? Or even the hardcore hip hop of Das EFX within three steps to also horrible Dutch folk singer Frans Bauer?
It makes a pretty fun tool to play around with and to discover connections in music by samples and productions. Click on the link and give it a go yourself:
Update: We just received this image from Alpha via Facebook; 6-D can be defeated… Good luck!